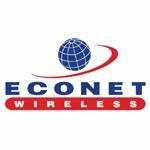 DUE : 11 NOV 2022
Job Description
Job Purpose
To support the Trade Marketing arm of the organization through implementation of the Trade Marketing Plan, on Customer on-boarding support activities (Activations) as well as Trade Visibility and Customer Education on newly launched products (implementation of Go to market plans) on all Customer contact points and Trade Shows.
Key Responsibilities
Implements the trade marketing plans in relations to trade events using standardized events procedures.
Implements Trade Exhibitions for the region and national events such as ZITF, Harare Agric Show and Econet Expos.
Guided by the Launch Execution Plan, roll out Activations for all new products, through Road shows, In-store Demonstrations, Staff Market Visits and all other Customer Support activities.
Implement Dry-runs for Roadshows before roll-out of full programmes to ensure that they are in line with set communication objectives.
Implementation and tracking of actual Roadshows in the region for every product launched.
Consolidation of regional and agents road show reports
Assist regional teams in implementing In-store Demonstrations and Customer Support Activities.
Conducts Trade Audits for all channels to ensure compliance to set standards on product display and support on regional activities, church events, music concerts etc.
After every 3 years develop concept and get approval to produce new uniforms for all customer facing touch points across all channels i.e, Staff Uniforms, Vendor and Brand Ambassador's regalia.
TO APPLY
Click here to apply