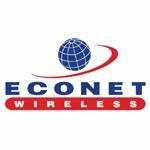 DUE : 14 DEC 2022
Job Description
Job purpose
To ensure safe, timely and legal operation of Econet Wireless executive fleet, while transporting to and from designated destinations.
Key Responsibilities
Driving executives to meetings, conferences, social engagements, and other events as requested.
Ensure punctuality and safety for Econet Wireless executives through adequate advance planning.
Action diary and e-mail correspondence to confirm daily work schedule.
Coordinating with other staff members to ensure that all executive requests are handled appropriately.
Providing security for executives and their families, including monitoring their well-being and handling any security threats or issues that may arise.
Build passenger trust by adhering to the road safety procedures, keeping the doors locked and applying safety hazards.
Monitoring traffic conditions, including road construction and congestion, and relaying information to the executive in advance so that alternative arrangements can be made.
Practice business etiquette to meet and exceed passenger expectations (professional look).
To complete detailed documented checks of both vehicle and mileage recording on the Inspection Sheet and submitting to the fleet department.
To provide exceptional service to the Executives.
Required skills
6 'O' Levels including English.
Class 2 Drivers License
Defensive Driver Certificate
3 to 4 years' experience in a similar or related environment.
TO APPLY
Click here to apply