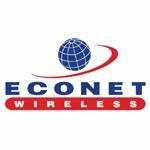 DUE : 17 NOV 2022
Job Description
Job Purpose
Responsible for securing optimal service performance, capacity utilisation and distribution of resources through continuous end-to-end adaptation of the design, applications, content, infrastructure and customer equipment (M2M, legacy devices) to Radio Access Technologies, i.e., GERAN, UTRAN, E-UTRAN and NG-RAN to improve the overall service quality of experience and ensure business consistency of network performance in line with international standards and best practice.
Key Responsibilities
Collects and analyses access network nodes statistics and audits network parameters against agreed KPIs and best practice to identify areas of improvement in quality of experience.
Audits network configurations to come up with recommendations for changes to enhance quality of experience.
Investigates and resolves network related challenges and customer complaints using various tools at their disposal.
Spearheads the design, preparation, review, and automation of network performance reports periodically or on an Ad-hoc basis.
Designs and reviews appropriate network performance reporting tools to aid in the overall business decision making process.
Defines drive tests strategy and analyses results before implementing required network improvement changes for improved service delivery.
Provides support to all internal departments and other Econet SBUs on network related challenges.
Researches and carries out testing and implementation of new RAN features, adapting them well to the live network.
Researches on and implements best practice parameters for improvement of customer experience in data, voice and SMS services.
Provide new features and world best practice inputs to the planning budgetary processes.
Ensures that the team and third parties' comply with the company SHE policy.
Qualification, Skills and Experience
6 O Levels Including Mathematics, Science and English.
2 A Level passe
Degree in Electronic Engineering, Electrical Engineering, Telecommunications, Computer Science or equivalent
Relevant post graduate or vocational qualification will be an added advantage.
A minimum of 2 years' experience in a similar or related environment
TO APPLY
Click here to apply